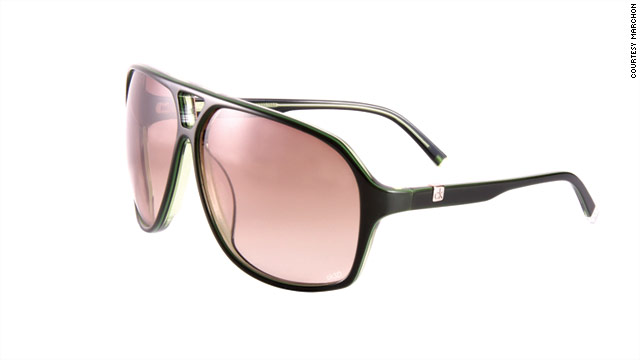 (FunneR) -- From the nausea to eye-popping prices, 3-D technology has its share of real problems in transitioning from the big screen to the living room. But there's a naggingly superficial issue, too:
Never fear, tech fashionistas. Big-name brands like Calvin Klein and Nautica have recently announced lines of designer 3-D sunglasses.
"They're very style fashion-forward," said Anne Donohoe, spokeswoman for Marchon, an eyewear wholesaler that sells the 3-D-capable sunglasses from those two designers and has a line of its own, Marchon 3D.
The glasses, which range from $70 to $180 and most of which will be available starting next month or in the spring, work in 3-D movie theaters and on TVs and laptops with polarized 3-D screens. Many 3-D TVs use "active-shutter" technology, which creates three-dimensional effects in a way that is not compatible with these polarized glasses.
Donohoe said the lenses function as normal sunglasses, too.
People who wear them won't notice any bizarre effects -- unless they see other people who are wearing polarized 3-D sunglasses, in which case the other person's lenses would "look funny," she said.
Unlike other 3-D glasses, which have flat lenses, Marchon bought technology so that it could create curved 3-D lenses, Donohoe said. That gives designers more options and allows the lenses to not look so generic and utilitarian.
One big complaint about 3-D glasses is that they're expensive. Some active-shutter lenses require batteries and cost $100 to $200.
The Marchon products don't exactly fix this problem, since they're competing only with "passive" 3-D glasses, which cost at most about $10 to $20.
Polarized 3-D puts most of the technology in the screen instead of the glasses. Active-shutter lenses are more expensive because they communicate wirelessly with the TV to open and close rapidly, showing each eye a different image.
The idea of designer 3-D glasses also has led to jokes on fashion and pop-culture blogs.
"Get ready for the next wave in fancy, useless, overpriced things: designer 3-D glasses," writes the blog The Frisky. "Apparently, Gucci is about to come out with some slick $225 aviators, while Armani is also planning a similar product (which will cost significantly less at $58, but still)."
The Frisky says the price on the glasses would be justified if they "gave you X-Ray vision, or made everything look like a Japanese anime movie."