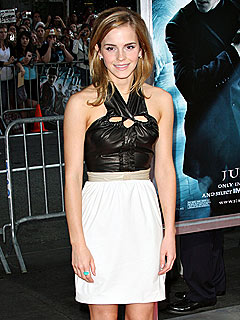 Unlike her prim alter ego, Emma Watson knows how to throw a party.

The actress, 20, who plays straight-laced Hermione Granger in the blockbuster Harry Potter franchise, hosted a dinner at her home in England recently as filming on the series drew to a close.

"The last week of filming Emma had a dinner at her place, and we spoke about the best moments of filming, our secret crushes on set – all kinds of random questions," says James Phelps, who plays mischievous Fred Weasley in the movies. "But all the answers to these questions will stay in that room!"